We did some rearranging at the store.
Moved Ruby, my mannequin, from the French Room
to the Cottage Room.
The small cabinet (made from a drawer unit with 3 of drawers replaced with shelves)
was also moved to the Cottage Room.

close up of dark creamy posts and old scale.

and some treasures on the top of the cubby/shelves.
Fun to make changes, and I had 2 wonderful friends help me.
More to come...
blessings all
barb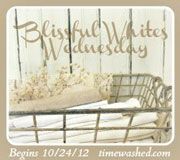 and