Some New Art for You
Today, in the midst of racing around getting ready to leave for a few days,
I did manage to finish some original art I was working on.
It was inspired by a small box of dried out leaves (just the skeletons left).
I've had them for months,
and suddenly I had a vision of how to use them.
This is my finished piece.
I'm putting this one in the
gift shop
,
and have enough to make one more.
While we are on vacation, I will look for some more 'skeletons'.
I'm linking this to
Funky Junk
's
Saturday Nite Speical.
Take a look and then join in!!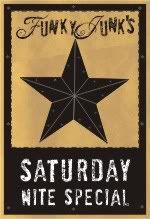 Thanks for coming by.

See you all in a week.

Blessings

barbara jean