Ladybug Dreams

Congratulations Brenda!!

And Many thanks to Donna at FJI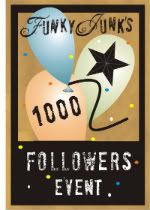 for such a great party!!!
She always has something special going on,
so best keep an eye on her!
~~~~~~~~~~~~~~~~~~~~~~~~~~

Don't forget, My own giveaway will be here soon.
Getting REALLY close to 700 posts,
and we are aiming for 320 followers before then.

Free Signature Generator